pop goes the weasel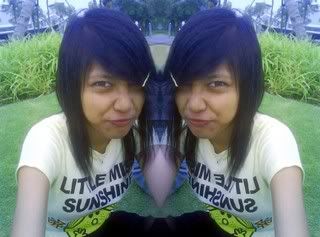 i cant wait for the cousin's wedding this coming saturday!
its gonna be fun fun fun w all
those loud energetic people, all those camwhoring sessions,
all those slacking moments when we are suppose t do work![:
ahhh, loveness<3
& shagg, i cut my fringe today.
it looks funny on meeee.pfffft
no, im not regretting cutting it, im satisfied indeed.haha[: