"

So Maya what's your new year resolution for 2010?

"
" I wish to be pretty & smart in 2010!
"
Haha what bimbotic resolution is that! Seriously I really don't give any shit about New Year Resolution now because eventually they'll be prolly get fucked up somehow along the way. Well anyway, 2009 has been a really rollercoaster ride for me. Browse archives to see how my life have been cruising for 09 (: & I couldn't make through the year without these people ...
I seriously miss the good ol' days back in secondary school. ): It's been 6 years already and they are still the best. Next outing I want everyone of you to come, idc how buzzy you ppl are, muahahhaha ♥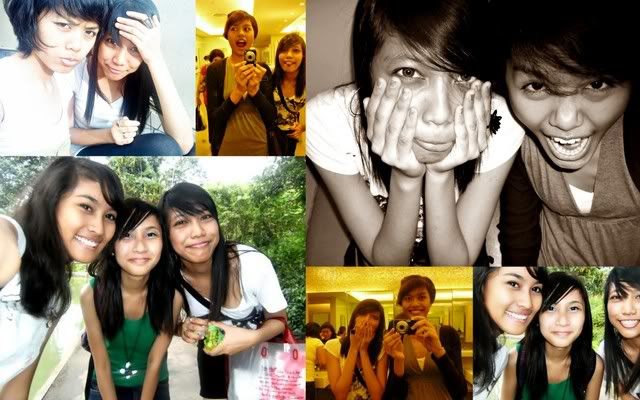 And even though it's been only a year or two knowing the girls but each meetup is hella fun <; Though it was pretty awkward in the beginning but everything went well as time goes by (; Sharing secrets or story telling never fails to happen during each meet up. Luv you pretty faces ♥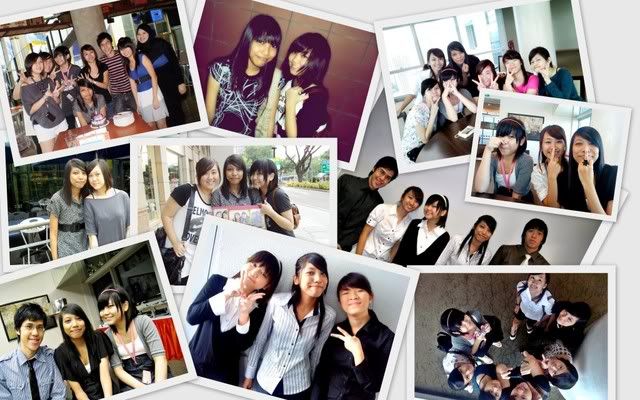 Tell me what is poly life w/o these awesome people. & w/o all those littlest help from them, all those encouragements and whatnots, I doubt I would be able to survive poly life. ♥ you people.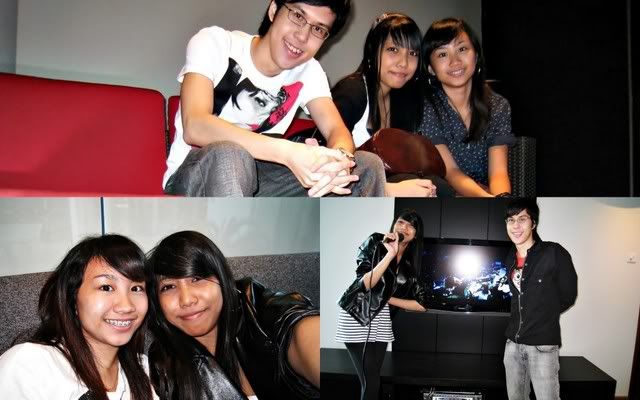 These two people have always been my very own
counselor
. The one feeding me plenty of advices, the one that's there to hear me cry on the phone whenever shit happen. All those non stop hit naggings from them and caring so much for me (
somehow sometimes I find it a lil too much for me to handle though :x
) but I really appreciate them all. Thanks so much you both. ♥ Don't worry about me already, I really know what I'm doing. I'm a big girl now yo! (hahaha) May both of you find yourself your own other-half so you could stop envying my
super sweet
life, hehe <;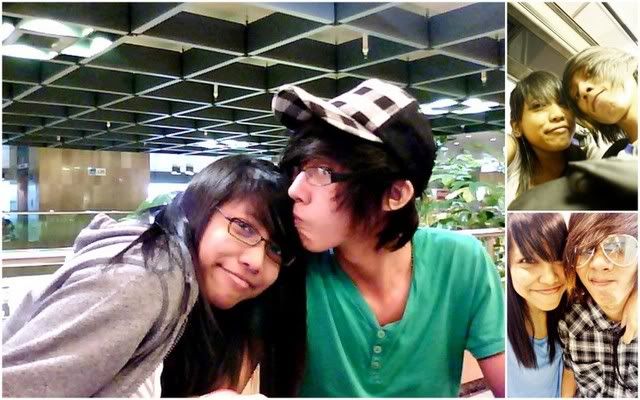 And lastly, the very most important person! Hi baby thank you for always being there for me for anything. I know 09 have been a rollercoaster ride for us but I really treasure every moment spend with you.2010 would be better for us, I hope. Let's hope for less quarreling and shitty stuff to happen ogay? You know I love you, heaps ♥
I luv the family too and and all those
new
friends I've made I hope they won't just disappear because losing friends = sucks a hell lot ):
Two things I'm looking forward for 2010:
Baby getting his driving license by the end of Jan if he passed his FTT which I'm pretty confident he will. Well, he better not disappoint me !
We will turn

3 Year-Old

this coming Febuary. How sexciting even though I've yet to plan on what to do that day. Hmm.. but one thing fo sure I

need

to save $$$ !

Okay,


HAVE A HAPPY NEW YEAR PEOPLE ^-^